Dear Successful Business Leader,
Your day is full doing what you do best – running your company. You may not have any interest in learning about new social technologies or how they can help you communicate with your audience. You already have great relationships with your customers, and wonder – why would I need to connect with them online too? Here's the thing though, social is drastically changing the world and the business world. Deciding not to participate is a huge missed opportunity. A few statistics:
"You're hearing, seeing it, and feeling the ground shift under your feet." – quote from the book NOW Revolution by Jay Baer & Amber Naslund. Listen to that nagging thought that's encouraging you to get social! It can be integrated into your business in so many ways – research & development, improving the customer feedback loop, marketing, customer service, and networking for sales or to building strategic alliances. In order to make awesome social media decisions for your business you need to keep up with what is happening in the social space.
Our digital and physical worlds are moving closer together. In the digital world, everything makes a permanent impression online. This can either be a positive or a negative impression. Building your brand, and monitoring your reputation online has to be approached with the long-term in mind. Yes, social media is a marketing channel, but it is so much more and needs to be treated that way.
It takes time to develop meaningful relationships – in real life AND online. You can't be 'salesy' too soon. You wouldn't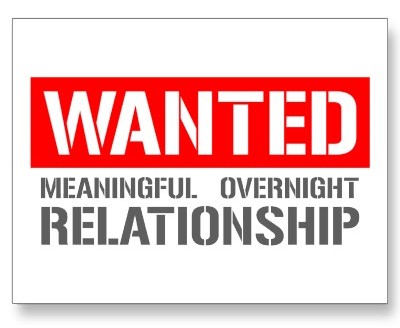 walk up to a stranger at a business mixer and immediately give them your sales pitch. That is one of the hardest things to explain to business leaders – on social channels you can't try to sell too soon, and you must be patient. Be likeable, be conversational – just like business chit chat in real life. Whether you have a small or larger business, you will need a consistent effort for a minimum of 6-12 months for the best chance of success.
In the next few years we will see an amazing amount of deeper integration of digital networking into real life. This means that brands that don't have a good presence in this space will have an even a harder time catching up to the companies that are currently investing. The only way to have a successful social media presence is if people actually read and engage with you and your content. This is where your first investment comes in. It's important not to think about personal gain for you or your company, but to focus on how you can serve and contribute to the social community you wish to become part of. Social Media is about giving first, sharing information and promoting others. It allows the opportunity to add value to everyone's online experience. This gives companies and brands a chance to do the opposite of what consumers have come to expect with the same old marketing advertorial type message. Businesses are built on relationships – one customer and one referral at a time. We have an incredible opportunity to contribute and genuinely connect with our audience every day through social media at a faster rate then ever before – in real time.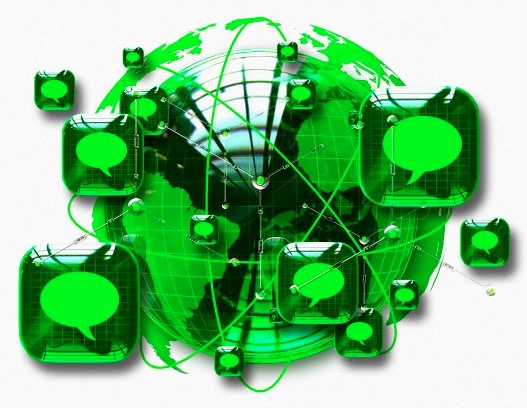 You may have noticed that social has gone global. We are at a point now where the question isn't if you should invest in social but rather what is your budget (time or $) and how do you get started? You have 2 main options when it comes to creating and implementing a social media marketing campaign.
1. DIY: "Do It Yourself" If you are a small business where there is no budget or very little budget then you really don't have much choice but to start learning about how social works and how to implement it yourself. Fortunately there are some fantastic resources online such as Social Media Examiner and Social Media Today (and there are a bajillion more!). If you have some budget, then hiring a qualified social media consultant or trainer will save you tons of hours of frustration and will help to accelerate the learning curve.
2. Hire a person or team to represent you. People ask me how can you effectively represent someone else on social media, when social media needs to be such an authentic voice. The only way to be awesome at social media is to care and to participate daily. You must care about not just the company you represent but the people and culture that makes that company great. Whether it's an outside consultant, or an existing or new employee, your social ambassador needs to have some understanding of your business and your industry in order to have valuable public conversation in real time.
I encourage you to get out of your comfort zone and embrace social! Start with small steps if you need to, but start taking action now, so you don't have to regret not trying.
Here are more interesting stats from Erik Qualmann of Socialnomics – Social Media Revolution 3 (June 2011):
Are you an experienced social media user? What were the first steps you took when you started to learn? Has it been worth your time/investment? As they say in Social Media Club, "If you get it, share it." Please share your experience in the comments below. I look forward to reading your thoughts and answering your questions!
Stay Social,
Sean Charles
Follow @SocialMediaSean

Comments